If there's anything better then Yarn Porn Friday, it's Yarn Porn Monday, right? My mailbox had two parcels full of woolly goodness today, and it's my mission to share it with you.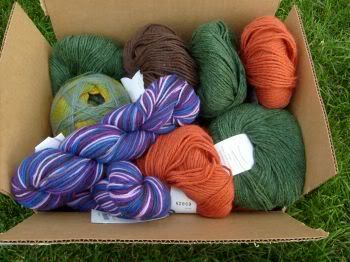 First off. Remember my confessed indiscretion last week? The one(s) that didn't have anything to do with 10 Projects? Yeah. Here it is.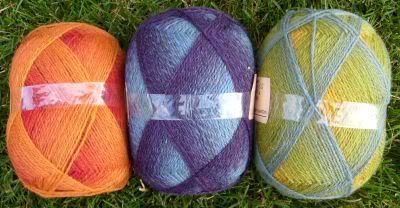 Do you recognize this? Do you know what I'll be doing with it?
Perhaps this helps...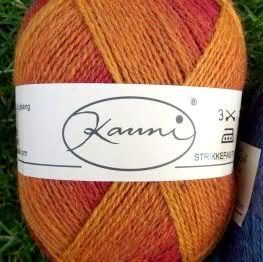 I am not usually a project lemming, but I am captivated by the effortless colourful beauty of the Kauni cardigan (opens a PDF pattern file.) I am powerless before its call.
Now, before you think that I was wildly extravagant and ordered this straight from Denmark, there is a Canadian supplier who is carrying it for a limited time... perhaps until the Kauni kraze kools down a little. God help me, I know this cardigan is way beyond me... but I'll get there. It's inspiration and impetus to try new techniques, right?
Also in the mail was inexpensive yarn fun from KnitPicks, and some new needles. Check this stuff out.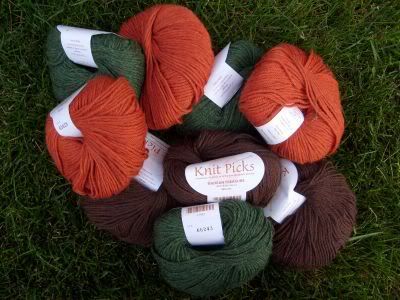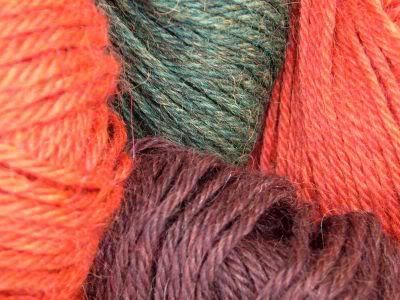 I have a scarf in mind for the alpaca... I made one for my husband this spring and ended up wearing it around the house 'cause I loved the way it felt. I'm thinking either an Irish Hiking Scarf or the Harlot's own One Row scarf.

And these? They'll end up as socks.